Glaucoma, the world's leading cause of preventable, irreversible blindness, is commonly known as the "silent thief of sight" because it often progresses without any noticeable symptoms, leaving the majority of people with glaucoma undiagnosed.
HOW MUCH DO YOU KNOW ABOUT GLAUCOMA?
Survey Methodology: The survey was conducted online by Edelman Intelligence among 5,000 adults aged 18 and older in Australia, France, Germany, Spain, and the U.S. (1,000 adults per country.) The data was collected from May 23-31, 2016, and the study had a margin of error of +/- 1.39% (larger for the country studies and among subgroups) at the 95% confidence level.
GLAUCOMA RISK FACTORS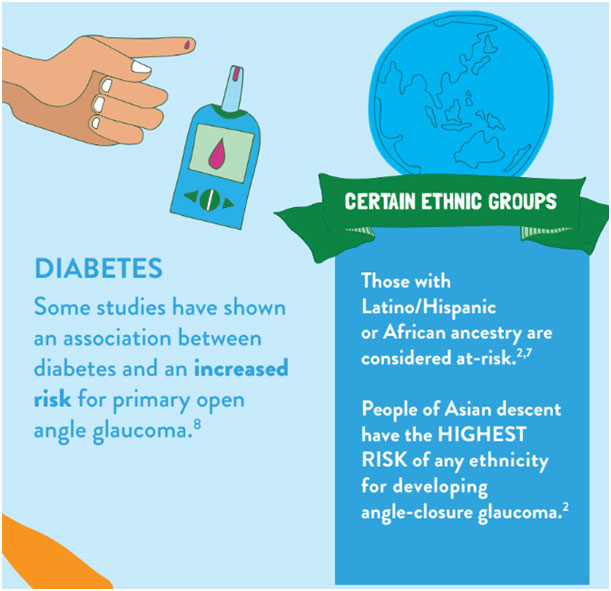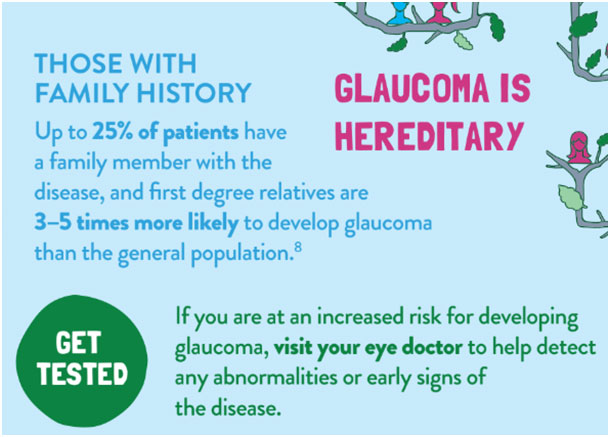 TREATMENS
Glaucoma treatment can include eye drops, oral medications, laser surgery, traditional surgery, or a combination of these methods.

MYTHS ABOUT GLAUCOMA