---
Cataract surgery is the removal of the clouded lens in the eye. It can be done as day surgery using local anaesthesia.
CATALYS®  Femtosecond  Laser  and  ZEISS  CALLISTO  EYE®   Computerised  Suite  for  Cataract  Surgery.
WhiteStar  Signature  Pro  Phacoemulsification  System.
Why Choose Dr. David Goh
Dr David Goh is passionate about the eyes and vision. You will meet Dr Goh at your consultation and he will personally examine your eyes, advise on the most suitable treatment options available and perform your treatment. Dr Goh is a strong user of Artificial-Intelligence in eye surgeries and believes that the combination of the surgeon and his machines is the biggest factor for the best outcome in Eye treatments. He is committed to using only the most advanced technology for the best result for his patients.
Today, NOVENA Bladeless Cataract Surgery & Eye Specialist Centre has become the first and only private clinic with its own in-house MOH ( Ministry of Health )  licensed Eye Ambulatory Surgery Centre offering Precise, Computerised 100% Bladeless Cataract Surgery. Starting from the moment a diagnosis is made to the very finish of your journey, the dedicated expertise of the doctor and the application of the very latest innovations aim to give each patient a high quality of life and transforming experience.
Dr David Goh's Eye Centre has 3 fully-equipped Operating Theatres, providing the utmost comfort, privacy and care for his patients. In partnership with Dr Natasha Lim Eye Centre, a well-established Centre of Excellence in providing Eye-Care in Singapore, our mission is to become the premiere choice in all aspects of Ophthalmic Care and Surgery. NOVENA Bladeless Cataract Surgery & Eye Specialist Centre brings the latest and the most comprehensive range of equipment to cover all aspects of Eye Care and Surgery:
---
Nowadays, perfect vision is becoming more and more defined by a person's needs and age. The quest for spectacle-free 20/20 vision has evolved and been enabled by laser vision correction.
iDesign  iLASIK  for the most-precise Wavefront-GUIDED Lasik  treatment based on Space Age NASA Technology.
AVEDRO KXL Cross-linking / LASIK  XTRA  –  to maximise corneal strength & safety during Corneal Surgery.
PENTACAM (HR)  –  the gold standard in anterior segment screening for LASIK,  LASEK,  EPI-LASIK  and  ICL  surgery.

---
Glaucoma laser surgeries help to lower the intraocular pressure (IOP) in the eye. Some patients may require repeated surgery to better control the IOP pressure.
ELLEX  Tango  Reflex  Neodymium  –  YAG and SLT Laser for Post-cataract clouding,  Glaucoma treatment and Floaters treatment.
AVANTI  Widefield  OCT  –  Ultra-high resolution  Optical  Coherence  Tomography  scanner for  Retina  and  Glaucoma  imaging.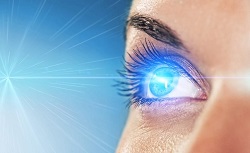 ---
Retina tears are usually treated with laser treatment. This usually has a 95% success rate of preserving your normal vision.
PASCAL Argon Laser with End-Point Management Software for quicker and less painful Retinal & Diabetic Eye Disease treatment.
1.   Cataract surgery

2.   Presbyopia correction during cataract surgery

3.   Trifocal lens implant

4.   Extended Depth of Focal + Multifocal lens implant (EDOF – MF)
Date:
18th February 2023 (Saturday)
11:00 am – 12:00 pm
Venue:
#19-03 Royal Square Medical Centre
101 Irrawaddy Road
Singapore 329565
FREE admission, Please call 6560 2220 to register
眼科讲座和免费眼睛筛查
1. 白内障手术
2.白内障手术中的老花眼矫正
3.三焦点晶状体植入
4.焦深+多焦点晶状体植入物 (EDOF – MF)
日期:2023年2月18日(星期六)
          上午 11:00 – 下午 12:00
地点:#19-03 Royal Square Medical Centre
            101 Irrawaddy Road
            Singapore 329565
免费入场,请致电6560 2220预约

Our Mission
We endeavor to provide the best eye care service to all patients using modern healthcare equipment.
Modern Equipment
We utilize cutting edge technology and equipment to ensure you get the best possible eye care service.
Patient Care
Patients' safety comes first. If you have any questions with regards to your eye, give us a call!
Make An Appointment